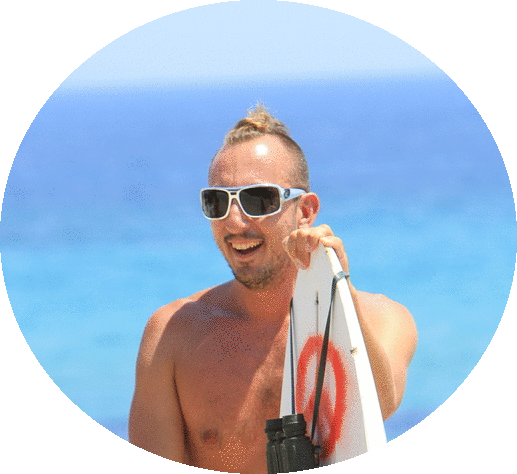 Once Kostas watched on national tv, the P.W.A. Race in Paros back in 1993, he promised himself that he would visit the place once, to windsurf those clear blue waters of the Aegean Sea. The time never came until 1997 when he decided to quit "normal" life, family, and friends for awhile, and try to find a summer job in Paros, maybe for a season or two so as to be on his "utopian" windsurfing spot! Summer job was easy to find and in his free time he was running to go windsurfing down at his favorite spot! His "career" at paros windsurf center started exactly that year (1997), when he volunteered to work in order to use the center's gear for free! The center's gear has been always updated and no one can resist in trying new boards and sails
. Summer seasons spent in Paros were finally more than one or two and in 2003 he started working at the center full time. Dream come true? Yes! Then what? Well 2019, Lila papanikolaou and her brother nikos papanikolaou owners of the surf club proposed to kostas and Giannis to be the owners of the center!!! No dilemma there and here he goes deeper in his dream..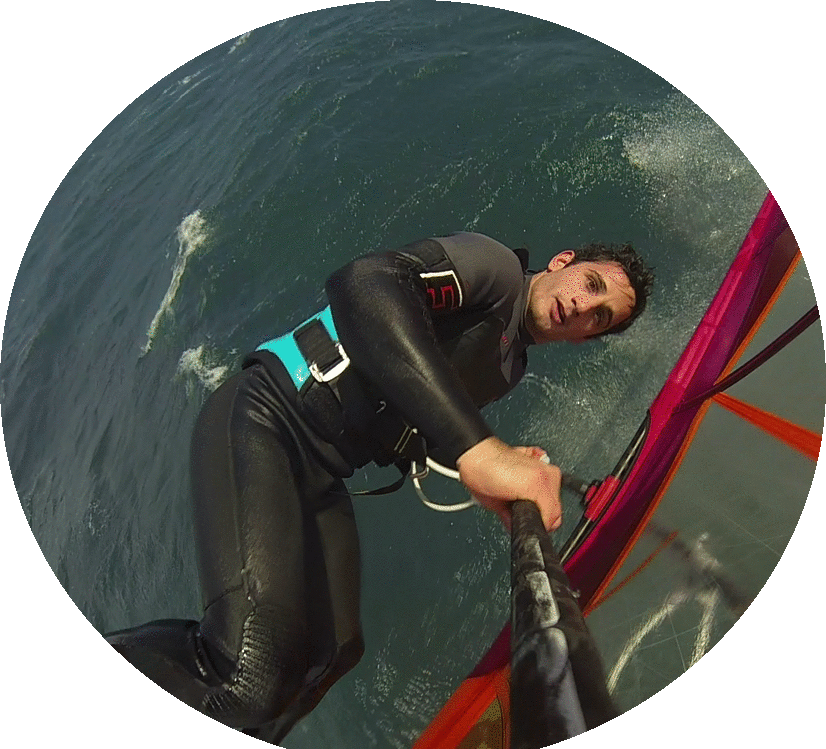 Giannis basically learned how to walk, on a windsurf board. Since he was six years old, his father was taking him and his brother, tandem rides with the first windsurf boards that arrived in Greece. As a natural outcome, he became professional windsurfer at the age of 12, winning multiple youth national championships and participating in European and World events. He spent most of his summer seasons in Paros surf club, training, working and having fun. Giannis other love, engineering, led him complete a Master's degree in mechanical engineering and a Master's degree in Robotics. Although, his  first love,windsurf, could not be second choice. Giannis decided that he wanted to be on the water and out in the nature fulltime! After Lila and Nikos  proposed him to take over Paros surf club with his friend, Kostas, he knew that this was the perfect choice ..
New Golden Beach, Paros 844 00
The center is open from mid April to end of September. All day from 10am to 8pm.
Giannis mob. +30 6945988628
Kostas mob. +30 6944455399
info@paroswindsurfcenter.com