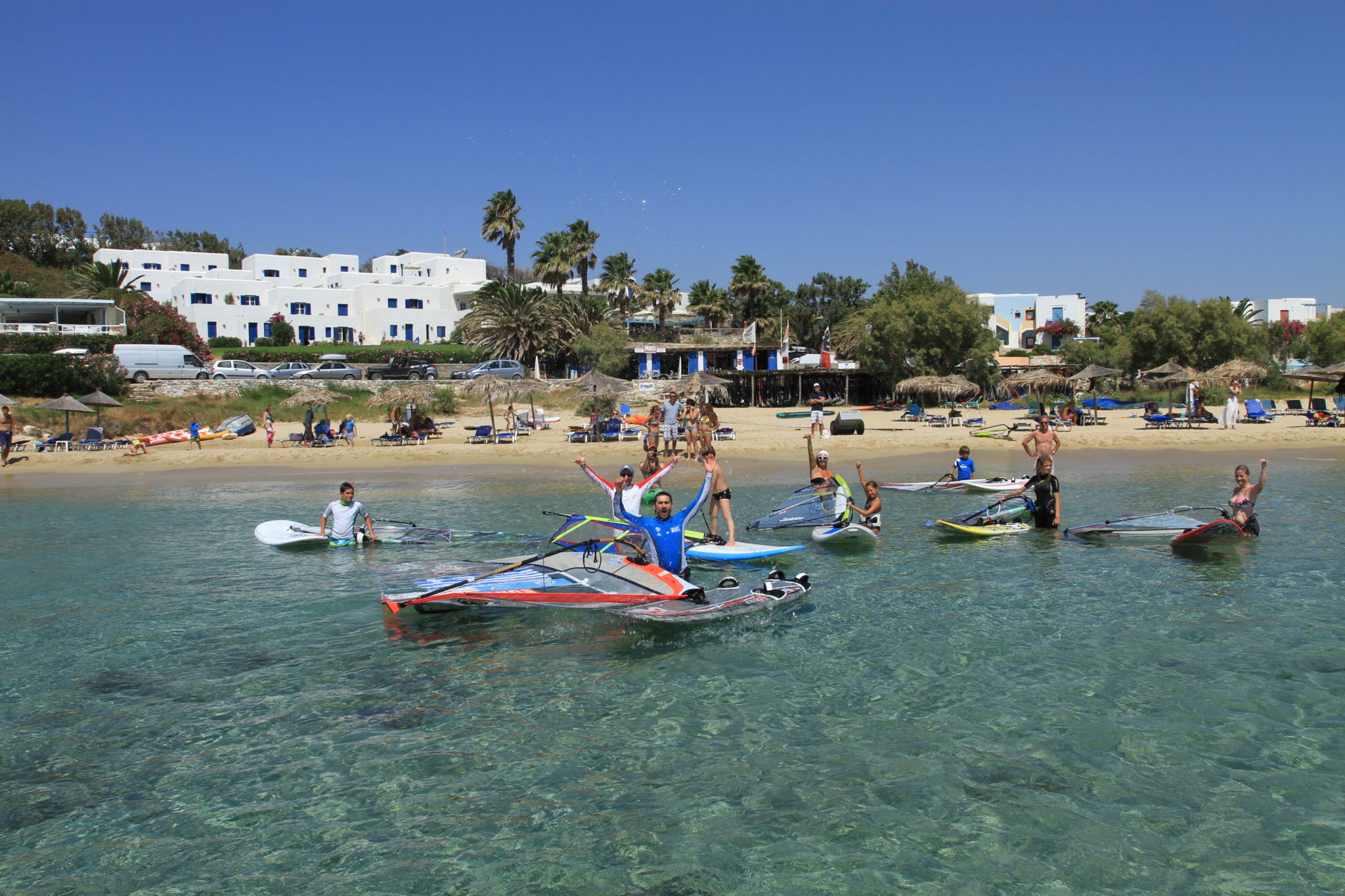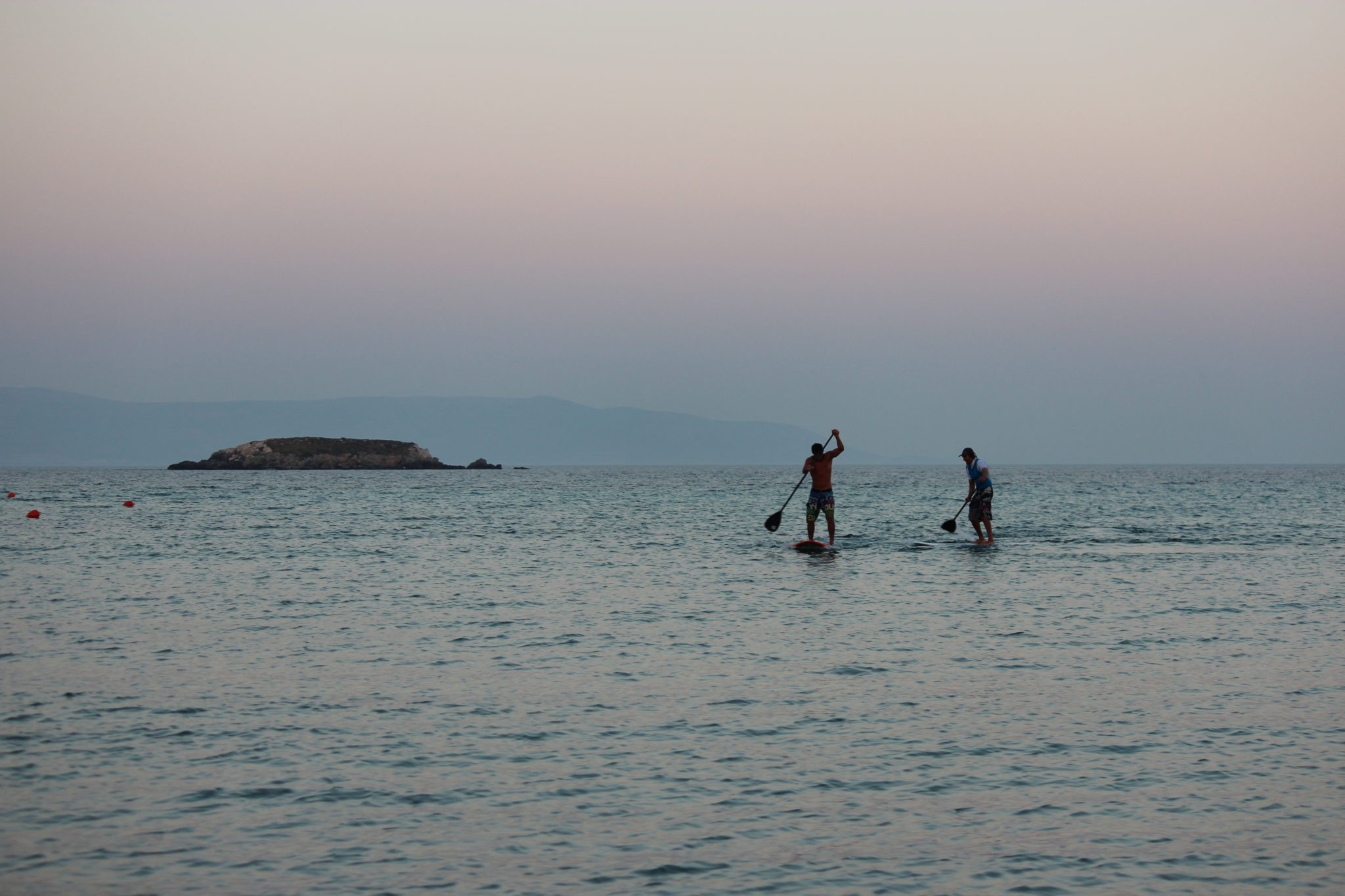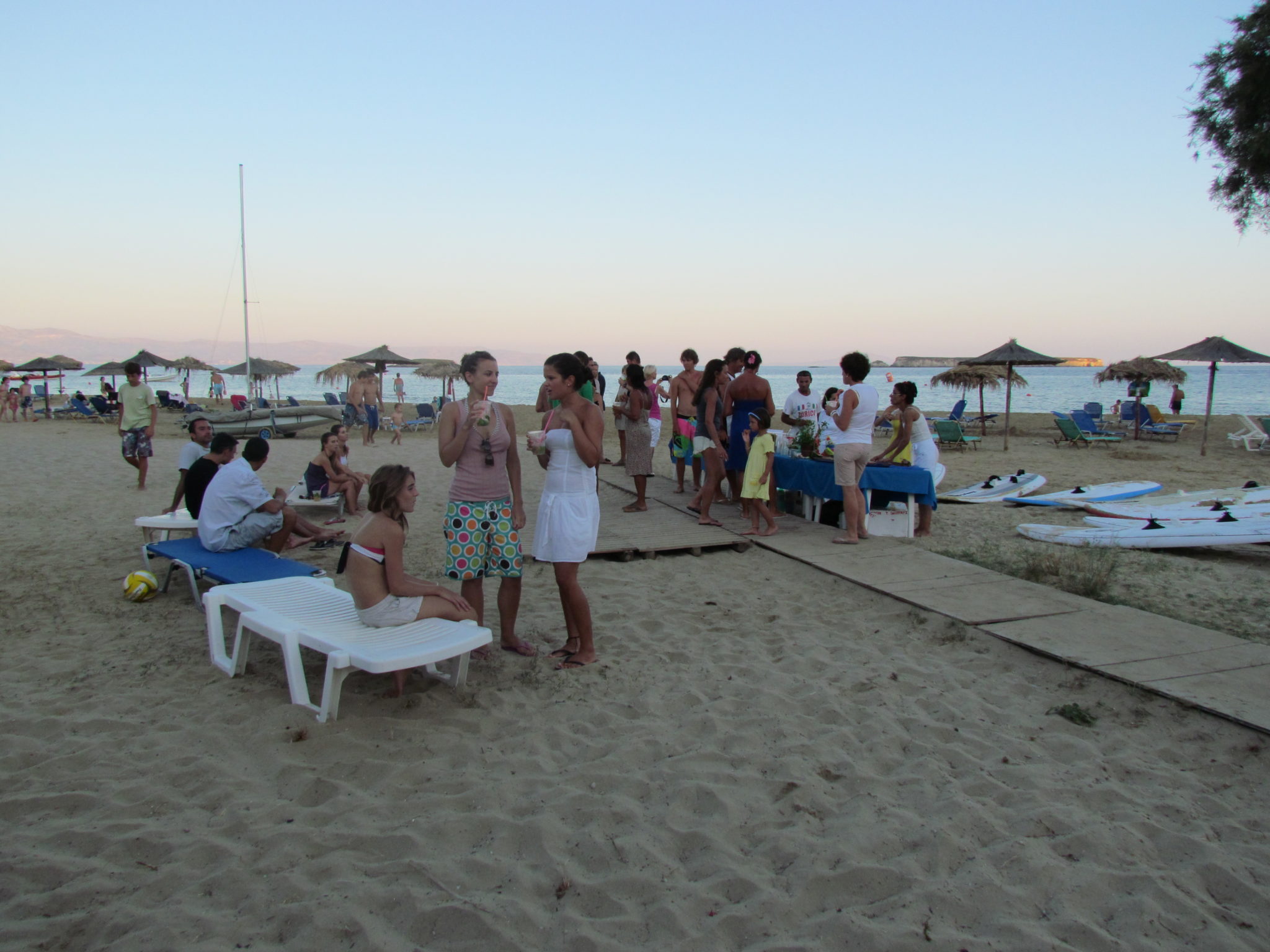 In case you desire to stay out of the water, don't worry.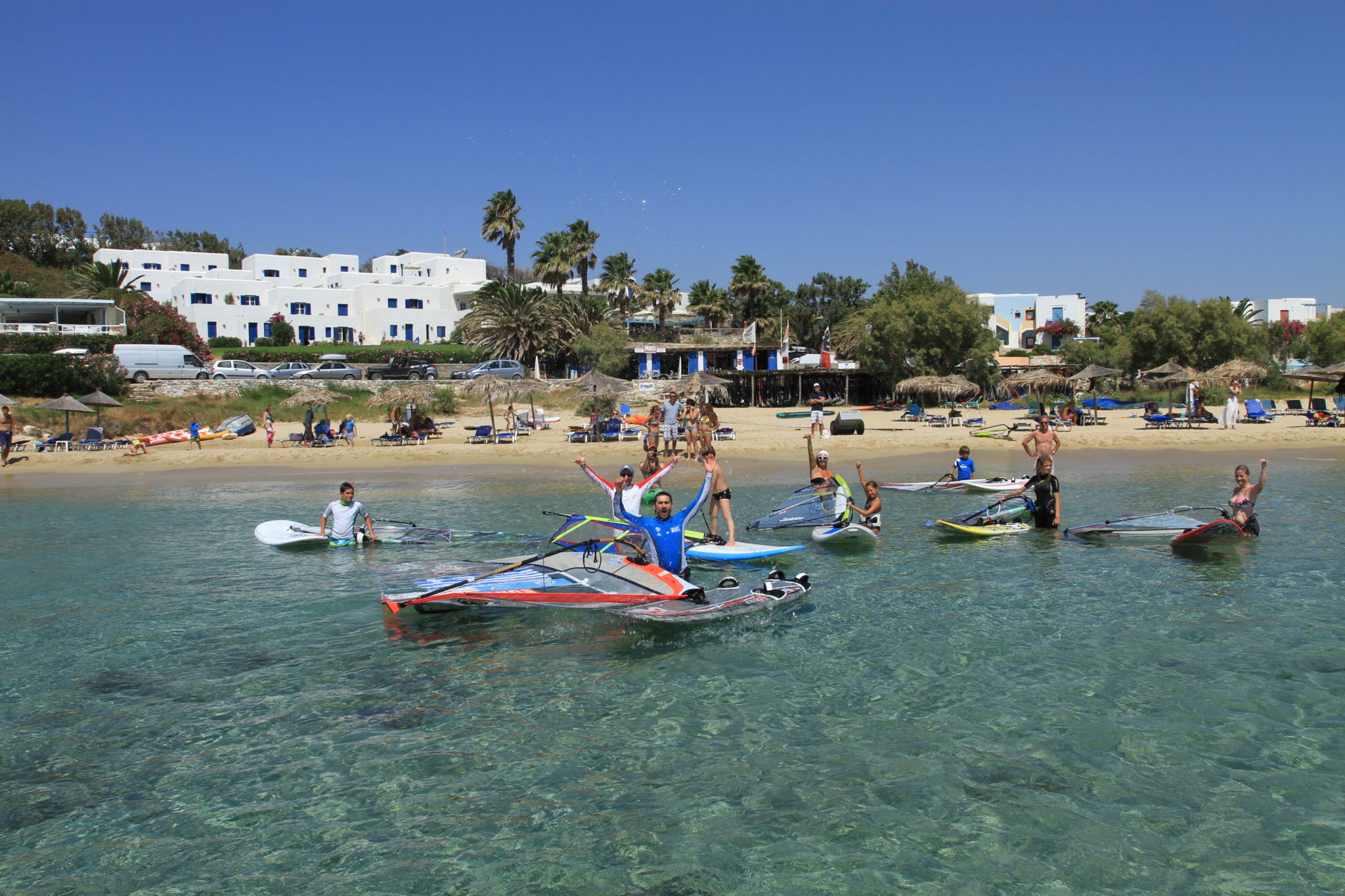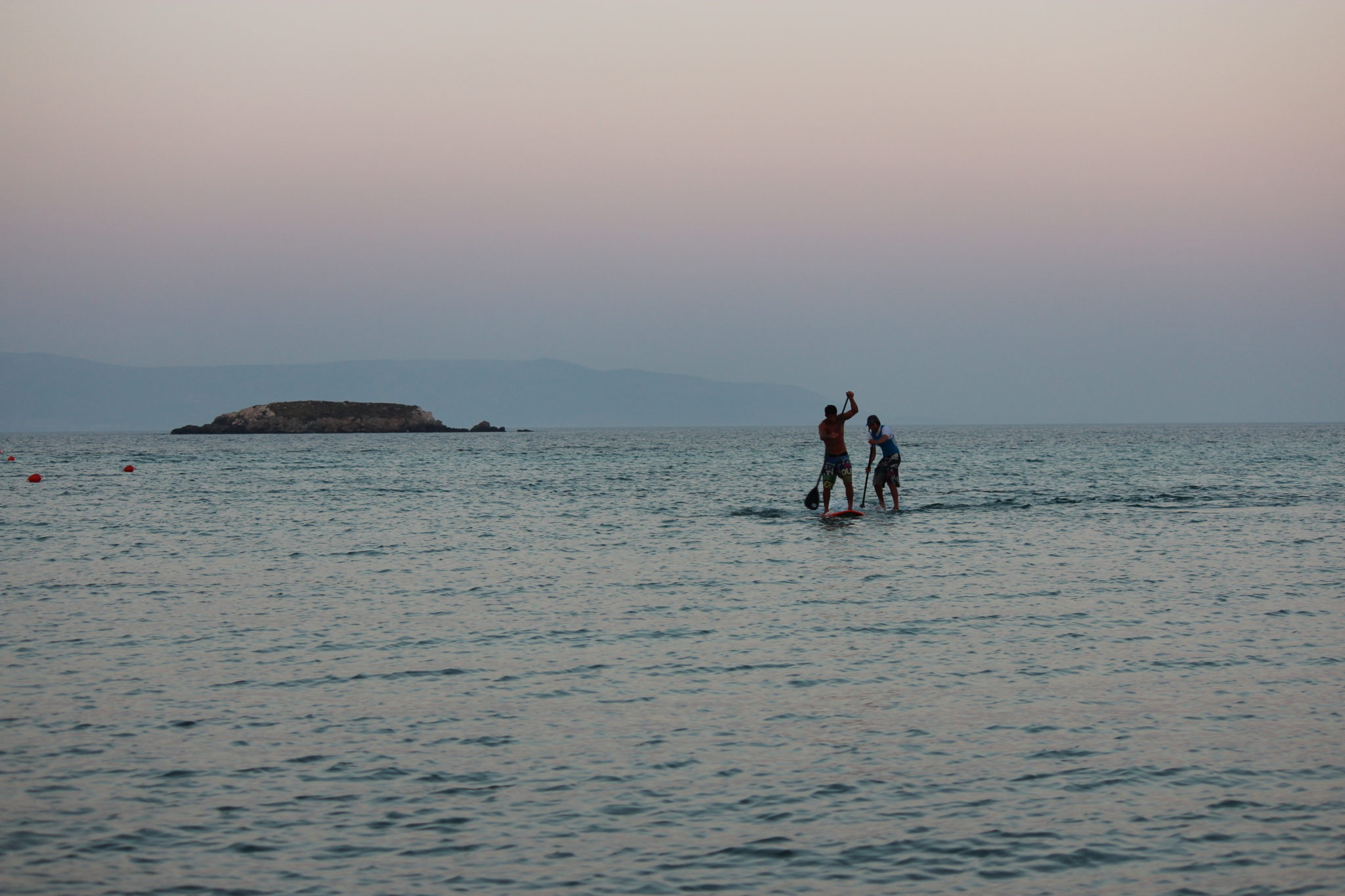 Paros Windsurf Center (A.K.A. Paros Surf Club) is located in New golden Beach, also known as Tserdakia in Paros Island, the most famous and historical Windsurfing spot of Paros. Home of the biggest windsurfing event, the Professional Windsurfers Association (PWA) , for numerous years. It is with no doubt, the windiest spot in Paros, gathering the most advanced windsurfers of the island,locals and foreigners. On the other hand, the spot provides the right conditions for all levels, due to natural reef and side-shore conditions. Additionally, the beach itself is family-friendly, very well-organised with volley-ball court, sunbeds and umbrellas, service on the beach by on-the-spot hotels, bars and restaurants. Because of the above and other criteria, New golden beach is also a blue flag awarded beach.
Paros Windsurf Center main activities include Windsurf Rentals and Seminars. Additionally, Stand up paddle boards (S.U.P.) and canoes are available for rental.